Ben Miller (parent)
Board Chair
bmiller-board@prairiecreek.org
I feel fortunate to participate in such a dynamic and progressive educational environment as is found at Prairie Creek.  With one child enrolled and another that will be attending in several years.  I value the openness and inclusiveness of the Prairie Creek community and will serve on the Board to help support the school's tradition of providing an excellent progressive education.
Professionally, I mange the Food Inspection Program at the Minnesota Department of Agriculture, where I've worked since 2005.  I have an undergraduate degree in biology from Macalester College and a Master's and PhD in Public Health from the University of Minnesota.  I was born and raised in Minneapolis, but our family has lived in Northfield since 2008.  In our free time we enjoy traveling, exploring the nooks and crannies of Minnesota, biking and spending time at our family cabin in the summer.  
Bonnie Jean Flom (community member)
Board Vice-Chair
bflom-board@prairiecreek.org 
I'm honored to have the opportunity to serve as the community member on Prairie Creek's board. My professional experience includes 14 years of teaching at the elementary level and 17 years in elementary school administration. For the past decade, I've worked as an independent educational consultant, primarily with charter schools. I had the privilege of working as a consultant with the Prairie Creek board as the transition from private school to public charter school was achieved in 2002. I also served as the Charter School Liaison for Hamline University in St. Paul for seven years. I've enjoyed a long and positive association with Prairie Creek and I am delighted to have the opportunity to serve on the board of this outstanding school.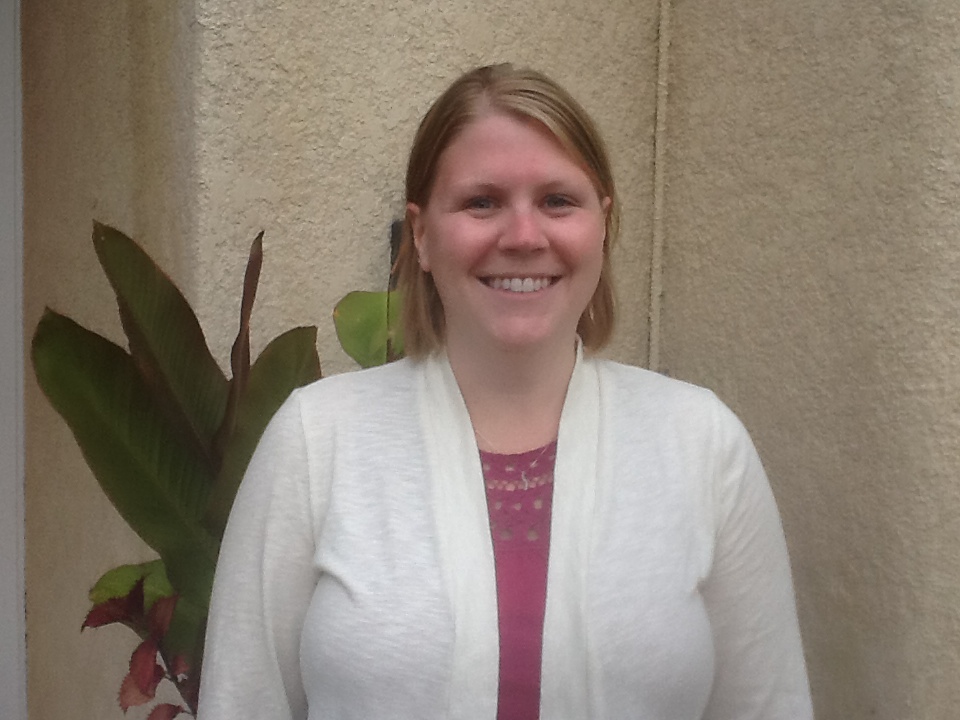 Kelsey Fitschen-Hemmah (teacher)
Board Secretary
kfitchen@prairiecreek.org 
I came to Prairie Creek Community School in 2009 as a paraprofessional and am currently in the role of special education teacher. I received a B.S. in Political Science and International Studies for the University of Wisconsin-River Falls and will have completed a M.S. in Special Education in fall of 2012. I value the philosophy of Prairie Creek and the learning environment that allows all children to explore and learn through a variety of methods. I currently serves on the policy committee, where I assists in developing policies for the school. I looks forward to learning more about school governance and supporting the school by serving on the board.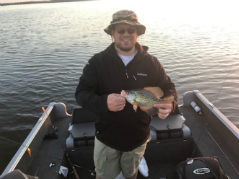 Ryan Krominga (community member)
Board Treasurer
rkrominga-board@prairiecreek.org
My name is Ryan Krominga and I live in Dundas, Minnesota with my wife Lynn and our son Henry.  I have worked in public education for 17 years.  I am currently a Teaching & Learning Coordinator for the Shakopee Public Schools.  Previously, I was the Director of Arcadia Charter School in Northfield Minnesota, and I helped open the school as a math teacher in the fall of 2003.  While I was at Arcadia, I worked with Prairie Creek on a number of initiatives, like strategic planning, finding ways to collaborate on staff, and finding opportunities for older students to work with and mentor younger students.  I was also honored to be part of the evaluation team during Prairie Creek 2011 and 2016 contract renewal.  I have a deep understanding of progressive education as well as extensive experience and knowledge of charter school finance.   
I'm interested in being on the PCCS school board because I believe in school choice and having a variety of those choices for the children in our community.  I fully believe students learn by doing.  Through exploration and hands-on experiences, students build the skills for life and make sense of the world around them.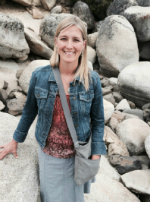 Lisa Percy (parent)
lpercy-board@prairiecreek.org
I have two children at PCCS. I earned my degree in teaching secondary education (6-12) and spent 10 years teaching in rural, urban, public and private schools in a few different states. I place a high priority on education for children. I am a strong community organizer as witnessed in my work with the PCCS auction, as PCCS lunch volunteer coordinator and this current year as chair of a parent volunteer community known as Community Connections. I believe in strong communities, strong neighborhoods and strong schools. I have regularly attend PCCS school board meetings in order to have a better understanding of the school operations and communications.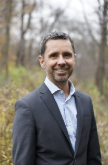 Jason Buckmeier  (community member) 
jbuckmeier-board@prairiecreek.org
I am a Northfield resident who has had the good fortune to be involved with Prairie Creek for the last 10 years.  My wife Kate and I have two children who attended PCCS. One is at Northfield Middle School, one at Northfield High School.   I am a Senior Project Manager at the Mayo Clinic and Kate is a small business owner in Northfield and a frequent volunteer at PCCS.   I am also the president of Sprint For a Cure, a cancer support charity that was started by my family in honor of my father.  In the summer I greatly enjoy coaching little league baseball and watching my daughter play soccer.  I have seen firsthand how the mission of the school is at the forefront of our children's lives.   I am continually inspired and grateful when I see the intention of the lessons, programs, and personal projects that are put forth by our children and the PCCS staff that support and guide them.  I feel that these efforts are resulting in our children being thoughtful thinkers that thrive and contribute in a variety of settings.  After observing such dedication and purpose, I feel motivated to contribute back to the school and help support its mission.  By joining the PCCS board I am hoping that my experience and background will serve the staff and students as PCCS evolves and moves forward in the upcoming years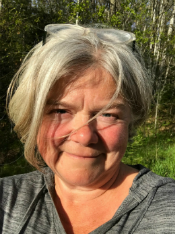 Trish Beckman (parent)
tbeckman-board@prairiecreek.org
When people ask me how I decided to enroll kids at Prairie Creek with so many fine Northfield options, without skipping a beat I say it is because I met so many wonderful graduates.  Talking with those teens, and twenty-somethings about their experiences confirmed for me what an education that focuses on the whole person can do.  They are admirable and grounded.  I have had three boys at school, two alums and a current. I'm so grateful to see the social curriculum applied on the playground, the progressive education goals cited over dinner, and the deep, abiding sense of responsibility and citizenship emerge in the everyday.  I am continually astonished at how hands-on, project-based curriculum brings out the wonder and joy in kids.  Whenever I happen to walk through the halls, I see educators huddled in deep conversation and projects with the children.  I learn quite a few techniques from eavesdropping! The whole staff draws out the best in students and parents, teaching us quite often as much as the kids.  I read everything on progressive education they encourage.  I'm an educator myself, teaching at St Olaf College, so I can appreciate the depth of preparation and application this dedicated staff and board models.  I'm honored to support their work by helping sustain and even increase the influence and health of their Prairie Creek vision.